How do I opt-in to receive emails?
To make sure you don't miss out on cool promotions and the latest news, you should definitely opt-in. It's super easy to set up, just follow the steps below!
Go to daybreakgames.com, hover over "Log in" and click "Account Management".
Enter your login details (username, password). You should be redirected to the account management page.
From there, select email preferences:

Check the box under "Opt-in & Be in the Know!" to opt-in.
If you want emails from any of the specific games as well, be sure to check any or all games that interest you.

Click the orange "Submit" button to save your preferences.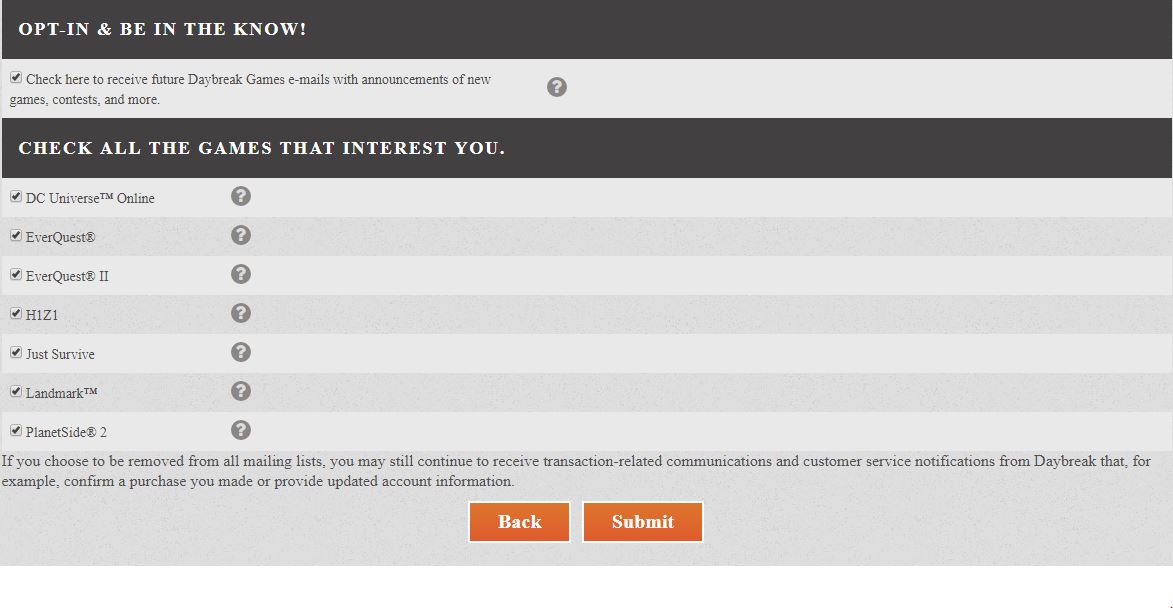 Congratulations, you're now opt-in and will always be up-to-date with the latest news, promotions, and more!